Serena Williams
As you know Serena Williams won the 2016 Wimbledon Championships, tying the open-era world record of 22 grand slams. I was so excited to learn of her victory while cheering for my daughter at our local swim meet.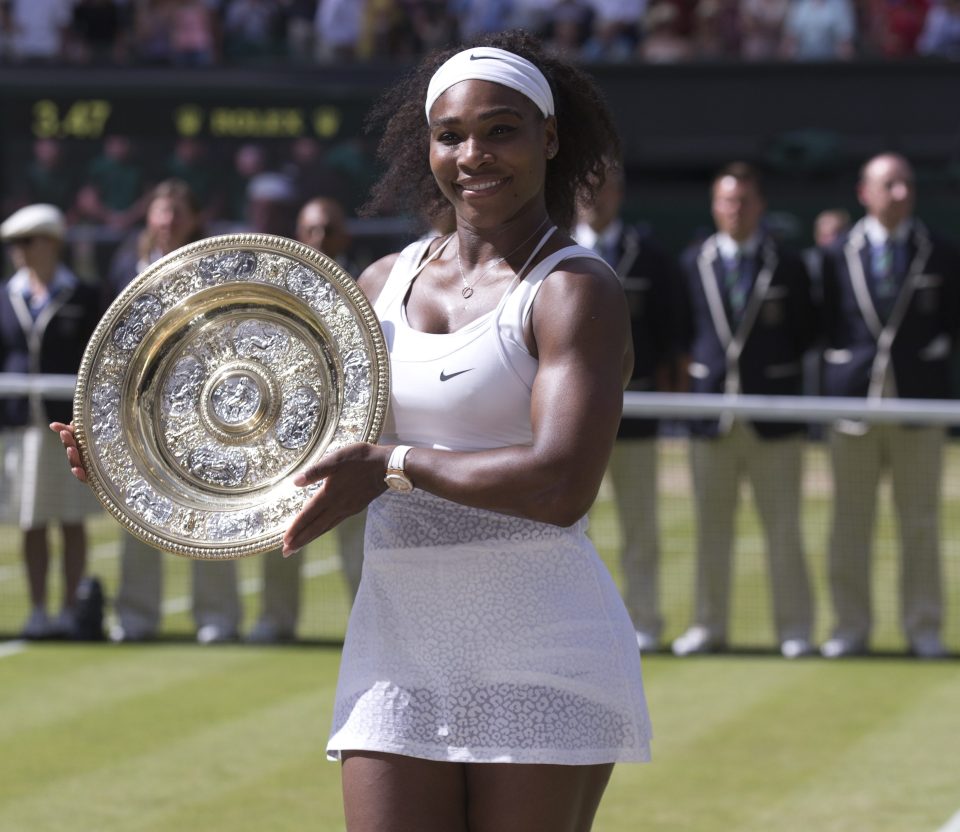 Image: News Group Newspapers Ltd
It's often written how she's such a powerful player and fierce competitor. It got me to thinking about her approach to tennis compared to how investors approach investing. Most athletes at her level have determination, persistence and perseverance. Not to mention, great coaches. You can't compete at that level without it. You will give up before you even get started. Investors should take note of these qualities and do the same when it comes to growing your investment portfolio.
As we know she suffered major disappointments, agonized over loses and experience debilitating injuries but it didn't stop her from brushing herself off and getting back on the court. With investing, shouldn't that be the same attitude we have? Study what went wrong by examining our mistakes. Then, get off the sidelines and jump back in the game. Focusing on executing your revised plan and achieving your next investment win.
She has been quoted saying
"On the court, I am fierce! I am mean and I am tough. I am completely opposite off the court. My confidence just isn't the same. I wish I was more like I am on the court. Nobody would know that I am constantly crying or complaining."
When the markets go awry and then bounce back, don't you say the same thing in your head? If I had just had the confidence to stick to my knowledge and research. I wouldn't have made such a quick, possibly irrational decision. In recent years, volatility has created a lot of uneasiness. It can be hard to stay the course. Serena learned from an early age to disconnect her emotions on the court. We as investors, need to do the same so we can make rational and prudent decisions.
According to an article written in Vogue, now that she has entered into the golden age of her career, she has mellowed. That to me shows her maturity in the sport and understanding of what it takes to succeed. When you know these things, you can keep your emotions at bay and have confidence in what you know works best. If in investing we utilize these same approaches, success has to be on the horizon.