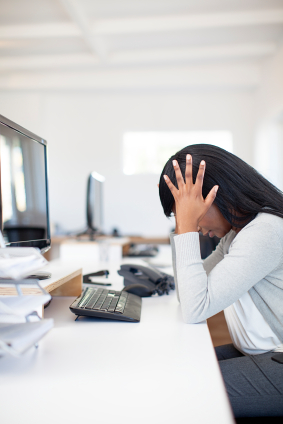 As we take into account the political environment that we now live in, it is very unnerving to a lot of us as to how it's going to affect our money, impact our lives. I find myself continually talking to clients and individuals about focusing on their goals. Explaining how we can't spend time trying to control the things that are uncontrollable. At the end of the day, we need to understand and accept, that with investing there is a level of uncertainty.
However, I do want to emphasize that investing is one of the only ways that we can get to our long-term financial goals. The burden of our retirement livelihood rests on our shoulders so staying in cash, CDs, and money markets at the currently low interest rates for long-term money will not get you to a retirement lifestyle you can enjoy comfortably. CNN Money recently published an article that states 1 in 5 Americans, will NEVER retire. I hope this is not you and that you have your financial house in order. Nevertheless what can I say, the headline sure grabs your attention.
Right now, there are many federal government workers and contractors concerned about the recent news by Congress to shutdown the government. This is very hard to ignore especially since your daily lives may depend on you receiving a paycheck. I normally would say ignore the headlines and stay focused on your goals and what needs to happen in your life financially. This can be hard when the scenario of no paycheck is staring you right in the face.
As you may have guessed, I live in the Washington Metropolitan area and have clients who are affected by the sequestration. This is scary for them. I personally understand. In my previous life, I worked for the federal government and went through a government shutdown for about a month. During this time, I was young and optimistic that things would eventually work out. I tried to calm my fears and make the best of the situation. Telling myself this is just the universe allowing me to have an unearned vacation. Just so you know, the situation worked out and I did get paid for this time out of work.
Nevertheless, this is still frightening. So, I want to take this time to help you focus on the things you can change prior to a financial crisis occurring. Please don't wait until something happens, prepare for it even when life appears rosy and you are quite optimistic.  Here are some ideas:
1. For those of you who have equity in your homes, consider a line of credit just in case you need to access cash quickly. This is a back up if you don't have the savings cushion in place.  In doing this choice, you are basically financing your emergency savings.  At least, you may get a tax deduction.
2. Consider saving on your housing expenses.  Many of us have extra space in our homes that may not get much usage so why not rent a room or the basement in your house.  This could be a great opportunity if you live near a college or university.  I read an Investopedia article some time ago about downsizing your home.  This, too, can be a consideration.  Another option for those who rent could be living with a roommate(s) to reduce your overall living expenses.  These options can be a major lifestyle adjustment but remember it doesn't have to last forever just until you get to a specific financial goal.
3. Minimize expenses and the accumulation of things. After talking with women who are much wiser than I am, they shared how "things" are not that important. Experiences and family is what's important. Therefore, I was advised and am sharing with you to focus on life experiences with your family; we only have them for a little while. When you ask a child what would they prefer from their parents, the answer tends to be time not things.
4. Negotiate, negotiate, negotiate. Don't be afraid to ask your employer for more money. Just make sure you present examples and documentation on how you have "added value" to your division and organization. Your request should factor in your experience, going rate in the industry, and your living expenses, which includes the amount you need to set aside for savings and investing.
5. Set it on autopilot. Establish automatic withdrawals from your paycheck to accounts that are established for saving and investing. The goal for your savings is 6 to 12 months of living expenses. For retirement, your goal should be to have assets equating to $1.5M to $3M by age 65. Allow the process of time and compounding, which is the doubling of your money based-off of obtaining a certain interest rate, to work in your favor.
6. As you expand your life with a partner, consider living on just one salary. I know this may be a sacrifice but you sacrifice either now or later. Use this other salary to fund your personal savings plan. This was advice I was given when I first got married and have since learned the importance of it to surviving financially.
7. Are you covered?  Ensure you get the maximum amount of insurance to cover you in the case of an injury or illness that takes you away from work. This means looking at disability, life, and long-term care insurance. You don't want to worry about money at a time when you are dealing with a debilitating illness or grieving a loss.
8. Don't get caught up in the Joneses, stay focus on your personal financial goals. Because if you could pull back the layers of their life, it is probably not as glamorous as it may appear.
So, I hope you are learning and recognizing the importance of financial planning in the lives of women and their families. We cannot know where we are going if we don't have a plan.
African American Financial Planner
,
African American Woman Financial Advisor
,
Financial Crisis
,
Furlough
,
Government Shutdown
,
Personal Finance