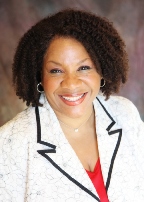 Marsha Haygood, a former senior corporate executive, is co-author of The Little Black Book of Success:  Laws of Leadership for Black Women, an empowerment coach, and President of StepWise Associates.  As a highly acclaimed thought leader, she knows how to translate leadership theory into practice.  This has led her to being the recipient of numerous awards such as the YMCA Black Achievement Award, The Network Journal's Influential Black Women in Business Award, and The National Association of African Americans in Human Resources Trailblazer Award, just to name a few.  She is a dynamic passionate leader and role model for women of all levels of corporate leadership.
Here are her top 5 key professional and smart money tips:
Determine what you want out of life
Be open to opportunity and take prudent risks
Spend with intention
Learn about budgeting so you know where your money goes
When you get a promotion or bonus, put a percentage in savings
Subscribe to listen in on more powerful money tips by smart women!

Don't Forget to Spread the Word!
Zaneilia Harris, CFP®, is the President of Harris & Harris Wealth Management Group in Washington, DC. Follow her on Twitter at @hhwealth.
Ready to Share Your Money Story with an Expert?
African American Finance Blogger
,
African American Financial Planner
,
African American Personal Finance Podcaster
,
African American Woman Financial Advisor
,
African American Woman Financial Planner
,
African American Women
,
Black Financial Blogger
,
Executive Coach