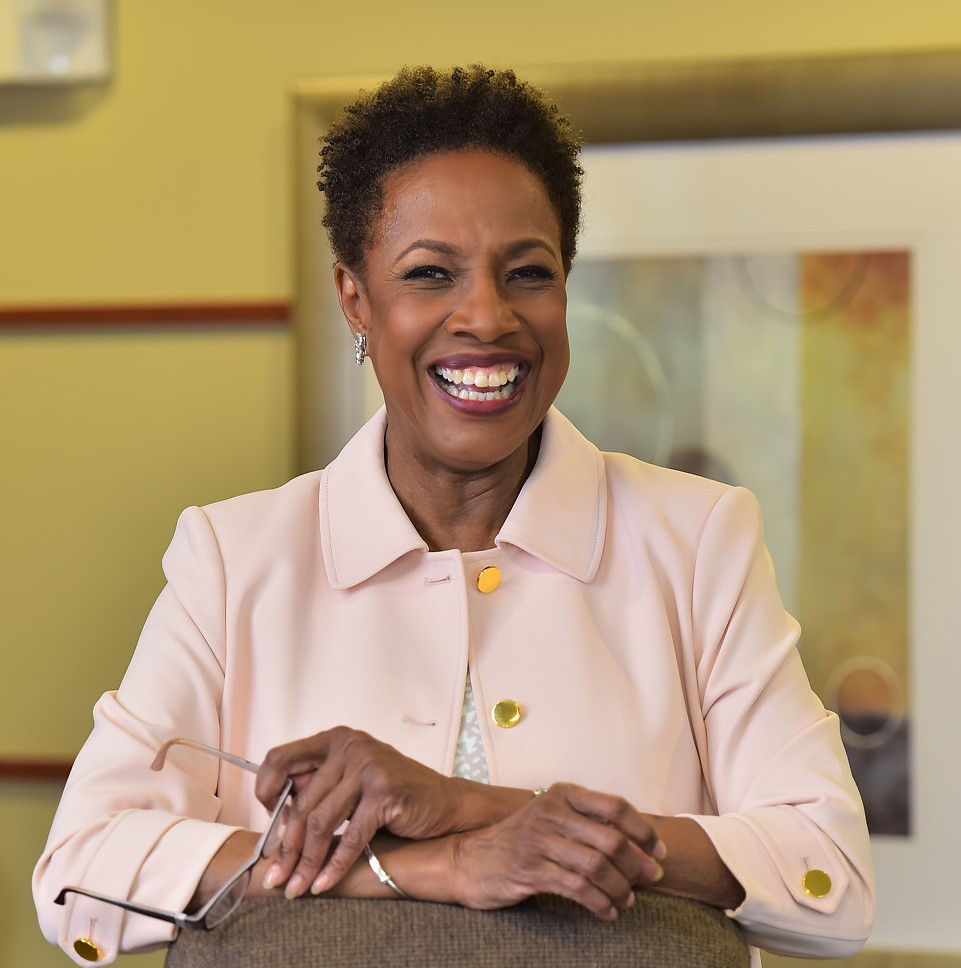 Joia Jefferson Nuri, CEO of In the Public Eye Communications, is a communication strategist and executive presentation and media coach. She shares that "you can't Google experience." She gained her expertise working as a technician for NBC and CBS News. She became the first African American woman to serve as Technical Director of Face the Nation and CBS Evening News.
BE BRAVE
There is something to be said about growing up in a loving family environment.  She attributes her success to the confidence gained from the relationship with her parents and their relationship with one another.  It was a major building block for her success.
From her personal experiences, she feels her major life lessons are to turn back to God even when you lose track and be brave, go for what you want.  What is the worse that can happen?
A key money lesson she has learned is to "stop spending it."  For most of her life, money represented self-esteem.  She could eat at the restaurants she wanted and wear the clothes she wanted. Now, at this stage of her life, she only wants around her the things she truly loves.  That was a big shift in consciousness from money representing who I am to it complimenting who I am.
Tune in to more of our vibrant conversation.
Subscribe to listen as smart women share powerful money tips!
---
Don't Forget to Spread the Word!
Zaneilia Harris, CFP®, is the President of Harris & Harris Wealth Management Group in Washington, DC. Follow her on Twitter at @hhwealth.
African American Finance Blogger
,
African American Financial Planner
,
African American Women
,
African Americans and Wealth
,
Be Brave
,
Black Female Financial Advisor
,
Black Financial Blogger
,
black woman financial advisor
,
Black Woman Podcaster