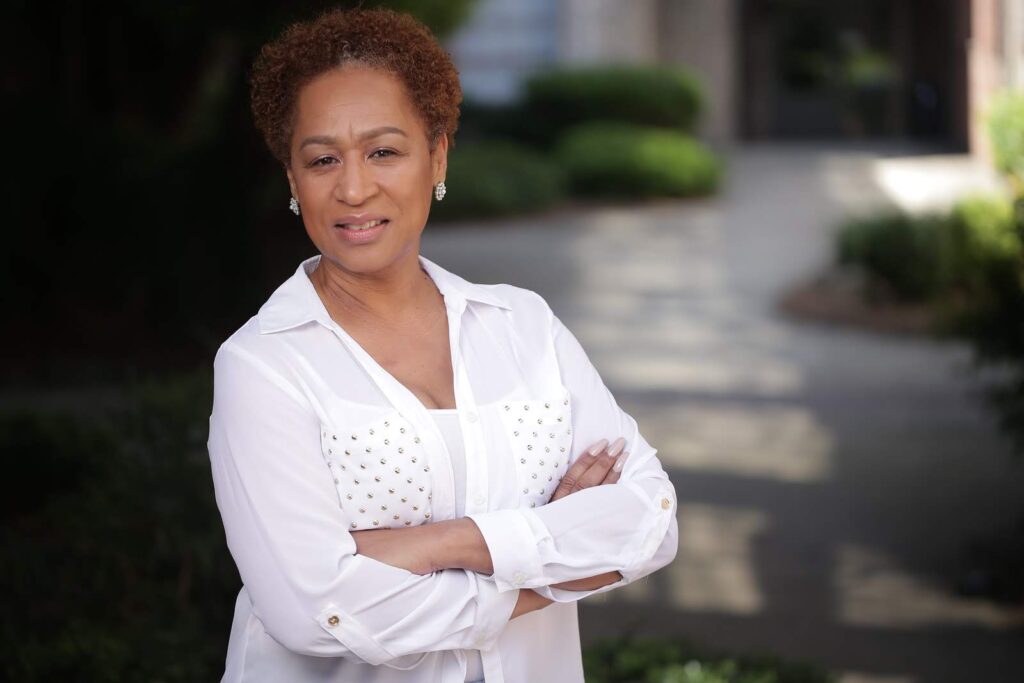 Having a Financial Advisor Helps You Strategize About Money
Dr. Tanja Thompson is the author of "What to Expect When you Weren't Expecting Breast Cancer" and a contributor to "I've Been Diagnosed Now What? Courageously Fighting Cancer in the Face of Fear". Tanja has survived breast cancer twice. She is a 25-year veteran of the U.S. Air Force.  You will often hear her say, "Conflict is Her Business." She is the CEO of the Transformational Resolution Group, specializing in coaching individuals to work within themselves to transcend the traumatic events that have stifled their lives.
Based on her life's experience, Tanja feels education is freedom. She has a bachelors, two masters, and a PhD.  She obtained a free education when she joined the Air National Guard in college.  That translated to NO college debt upon graduating University of Maryland University College, Webster University, and the University of Virginia.
Tanja believes her experience in the military has greatly benefited her and her family financially.  However, Tanja feels as women, you need to make sure you are able to take care of yourself.  She emphasizes the importance of knowing yourself and self-worth.  She clearly understands that saving, living beneath her means, and having a financial advisor has helped her and her husband grow their wealth.  She has had hers since 1993 and meets often to strategize about money. Listen in on our discussion.
---
Click here to start the conversation with Harris & Harris Wealth Management.
---

Don't Forget to Spread the Word!
Zaneilia Harris, CFP®, is the President of Harris & Harris Wealth Management Group in Washington, DC. Follow her on Twitter at @hhwealth.
#BlackCFP
,
#BlackExecutiveWomen
,
#Blackfinancialadvisor
,
#BlackFinancialPlanner
,
#Blackfinancialpodcaster
,
#Blackwomanfinancialadvisor
,
#Blackwomanfinancialexpert
,
#Blackwomanfinancialplanner
,
#BreastCancer
,
#GenXwomen
,
#Makeaplan
,
#MoneyMatters
,
#USAirforce
,
#Wealthywomen
,
#Womanfinancialadvisor
,
#WomenVeterans
,
#ZaneiliaHarrisfinancialplanner
,
GenX