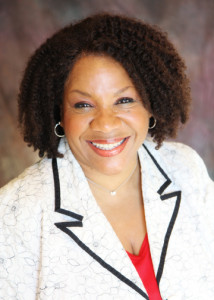 Zaneilia Harris interviews Marsha Haygood, President of StepWise Associates, currently featured in the April edition of Essence magazine, and co-author of "The Little Black Book of Success."  Marsha provides professional and personal guidance to executives, corporations, and small business owners through coaching and motivational speaking.  She was formally an Executive Vice President at New Line Cinema, a division of Time Warner.  In this position, Marsha was the highest ranking women of color at Time Warner.
Marsha shared serveral tips that I thought were powerful:
Hire a financial planner to help guide you through your life transitions
Carry a personal leadership notebook to jot down ideas that come to your mind as your day unfolds
Put yourself on your calendar to dream about and plan your future
Establish goals (immediate, short term, intermediate, long term and legacy)
As you listen to Marsha's message, I hope you will find it beneficially to you personally, professionally, and financially.
Listen as she shares her story.