8 Tips for Effectively Negotiating Salary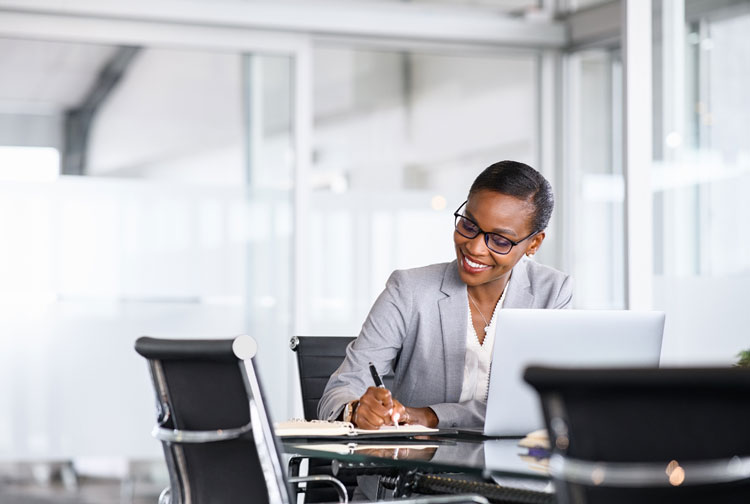 Negotiating salary can be a daunting task — you know your value and your worth, and you should get compensated for it! It is key to our purses, after all. But it can be intimidating to ask for what you want, even if it's well deserved. This is why it's crucial to know how to do it right. Here are a few helpful tips that can help you negotiate your salary successfully.
Consider timing. While there's often no time like the present, the best possible time to discuss salary and employee benefits is during the initial salary negotiations upon being hired. Never take the first offer — the hiring process is your best chance to make a counteroffer with the salary that you need for your lifestyle. Another good opportunity to talk salary is during your annual performance review, when your employer may already be singing your praises.
Know your worth, and determine your needs. Knowing your own value is the most important step toward negotiating a better salary with your employer. It's important to recognize your value and understand what you bring to the table when talking numbers. Also recognize what your needs are from a financial perspective — including expenses, retirement, saving money for a rainy day, and also making room to still have a little fun.
Research the salary range for similar roles in your industry. You should familiarize yourself with what others in your industry are making. Knowing the market average for your position (also taking into consideration geographic location) will help you better identify your target salary. Having this data handy can help support a more successful negotiation with your employer. Websites like Salary.com and Glassdoor can be wonderful resources for making this determination.
Prepare your reasons. Be prepared to provide a list of solid reasons why you deserve a higher salary. This can include the time you've dedicated to your employer, any positive contributions you've made, key achievements, unique skill sets, educational qualifications, and past work experience. You can also explain any work-related expenses that aren't reimbursed, but steer clear of mentioning personal financial circumstances such as student loans or credit card debt. Rather, rely on your impressive resume to exemplify your worth. (And it's okay to have a written list of reasons in front of you!)
Be open to negotiating more than salary. If your employer can't commit to your salary expectations, be flexible and open to other forms of compensation. Are there certain employee benefits or other perks that might be negotiable? This may include paid time off, flexible hours, health benefits, office space, stock options, personal days or sick leave, parental leave, tuition reimbursement, student loan repayment, or childcare reimbursement. What you negotiate will obviously be based on your own personal life circumstances — a parent with a toddler might wish to work from home once or twice a week, while a single person who likes to travel may prefer more vacation time. After all, it certainly can't hurt to ask!
Rehearse your pitch. Before your meeting, go over your talking points with a friend or family member, or even practice in front of the mirror. You can also record yourself to see how you come across and make any adjustments as needed. This will make it easier to vocalize your needs and feel more confident when negotiating.
Don't be afraid to walk away. Your employer might not be willing or in a position to increase your salary or provide added benefits. If this happens, be prepared to walk away from the negotiations and consider looking elsewhere for a job that can better suit your needs and qualifications. You can also press pause on the conversation and return to it at a later date after both parties have had an opportunity to consider the information presented.
Keep it professional, and be gracious. Regardless of the outcome, successful or not, don't forget to thank your employer for their time and consideration. This professional courtesy is a sign of respect and can help you maintain a positive working relationship moving forward.
Here's a video where we discuss it further.
Black Woman Finance Blogger
,
Black Woman Finance Expert
,
black woman financial advisor
,
Black Woman Financial Planner
,
Executive Women
,
Money Matters
,
Salary Negotiation
,
Salary Negotiation Tips
,
women and money