5 Tips for Saving Money on Your Summer Trip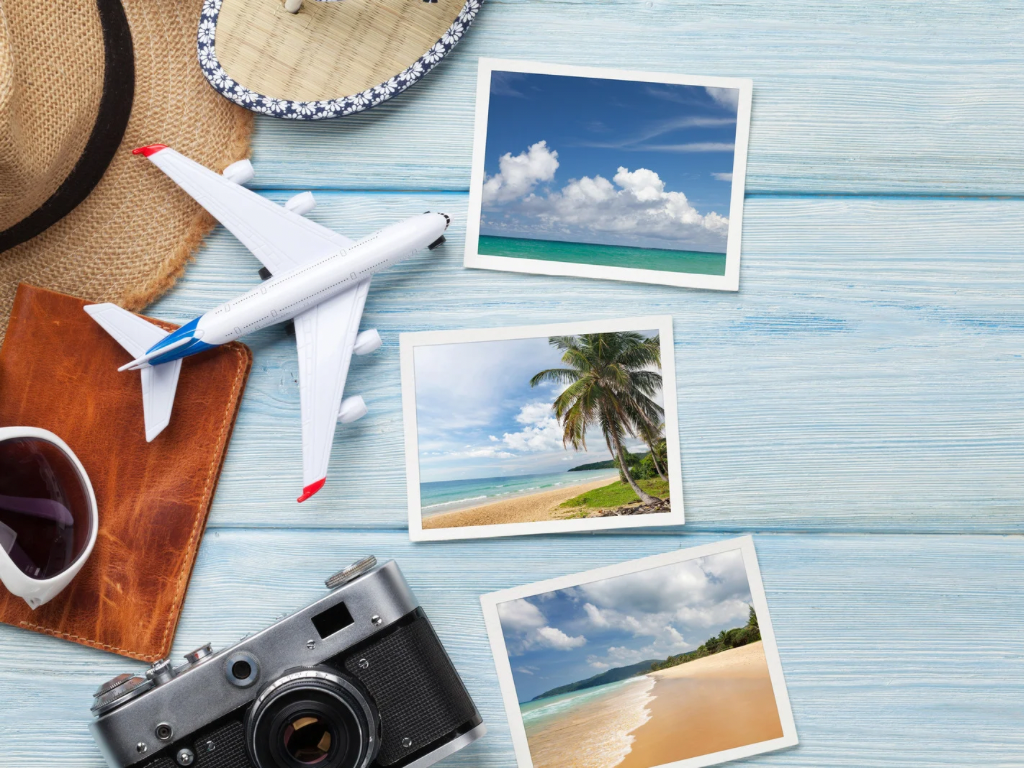 I have a wide variety of friend groups, all different with varying interests. We have many inside jokes and memories that are special, making each friend group unique in their own way. However, one thing that many of these friendships all have in common is that they often wait until the last minute to plan and finalize group vacations. Destination ideas and travel dates will linger in our group chat until the trip is literally just around the corner — which is why I keep a mental stash of ways to save money while traveling with my friends. The best part? These money-saving tips can benefit a wide variety of budgets (inevitable when traveling with different people). Here are a few of my personal favorites:
1. Try "Skiplagging." The website Skiplagged is the most well-known travel hack for finding "hidden-city" or "throwaway" tickets. That's the practice of booking a less-expensive flight option without planning to fly to the final destination. When you Skiplag, you leave at the layover airport rather than continuing to the destination on your ticket. For example, you might plan to vacation in Atlanta but book an actual flight from New York to Orlando — with a layover in Atlanta. Keep in mind that you will not be able to check any bags because you don't want them going to the final destination on your ticket. It's best to try to get everything into two carry-on bags, which for some can be torture. For more help on that, see tip no. 5 below.
Skiplagging is perfect for that biennial group trip, and it is completely legal, as the company just recently won a court case against major airlines for helping people find cheaper plane tickets. Be advised not to consistently Skiplag too often throughout the year, but it can be perfect for a quick getaway that saves you upwards of 60% on airline tickets.
2. Consider applying for a travel credit card. Travel cards are credit cards that allow you to earn travel points or rewards that can help you save money on trips. You get points by making everyday purchases such as gas, groceries, clothing, and books (which are always a great travel companion). Just in case you forgot to purchase the latest summer read, check out the MahoganyBooks stand-alone locations popping up in select airports. There are a few different travel credit cards from which you can choose.
Airline cards allow you to earn rewards specifically with a particular airline or their partner airlines. For instance, United Airlines travel credit cards allow rewards to be redeemed on almost anything such as flights, free bags, and seat and onboarding upgrades. This particular card can also be used with multiple international partners such as Air Canada.
Hotel cards focus on helping you get better deals on accommodations at your specific vacation spot and can be used to get free nights, room upgrades, and other benefits. They're also especially beneficial for more than just vacation travel. These cards are usually limited to that specific hotel chain, though many large hotel chains may have several brands under their umbrella.
3. Don't fly on peak travel days. If your destination is too far to drive and you want to save money, make sure to plan out when you are flying ahead of time. With more and more airlines using AI-powered software, the prices of plane tickets are becoming increasingly uniform. However, factors like weather, holidays, and the time of year definitely have an effect on ticket prices. Tuesdays, Wednesdays, and Saturdays are statistically still the days that tickets are the cheapest, with the reason being that people don't travel in the middle of the week, and leisure travelers would much rather already be at their destination on Saturday.
4. Take advantage of online booking sites or travel agencies. Websites like Travelocity and Expedia can help save money on your vacation by offering travel and lodging packages that run cheaper than purchasing them separately. Travel agencies are also incredibly convenient and can help find exclusive deals within your budget. Agencies provide more of a personalized experience with some even offering a "price matching" feature. With price matching, the agency will match the price of the lowest deal you find on travel. Through a travel agency, you can potentially save even more by paying the lowest price on a hotel and possibly bundling it with a plane ticket that is cheaper than what the airline offers directly.
5. Ensure a smooth trip by making sure that everyone has what they need in advance! Let's face it, there are a million different things that can go wrong in the airport. Such as the friend who is always late, the friend who can't for the life of them navigate the airport, and the friend who packed full-size toothpaste, shampoo, and skincare items into their carry-on luggage, getting them flagged in security. For that friend, we recommend the Black Travel Box that contains all the TSA-friendly basics you need for your travel haircare and skincare in one convenient container. Need a good carry-on? Consider Ebby Rane Luxury Carry-Ons, which come equipped with everything you need in a travel bag.
Remember, the best way to get a great rate on airplane tickets is to book your travel months in advance on Tuesdays, Wednesdays, and Saturdays. If your group is anything like my friends (who always book at the last minute), travel on a day where the cost for tickets overall is lower and heed the above tips. Happy traveling!
Written by: W. Brendan Johnson
Black Woman Finance Blogger
,
Black Woman Finance Expert
,
black woman financial advisor
,
Black Woman Financial Planner
,
BlackTravelBox
,
EbbyRane
,
Executive Women
,
MahoganyBooks
,
Money Matters
,
Salary Negotiation
,
Salary Negotiation Tips
,
VacationSavingsTips
,
VacationTravel
,
women and money