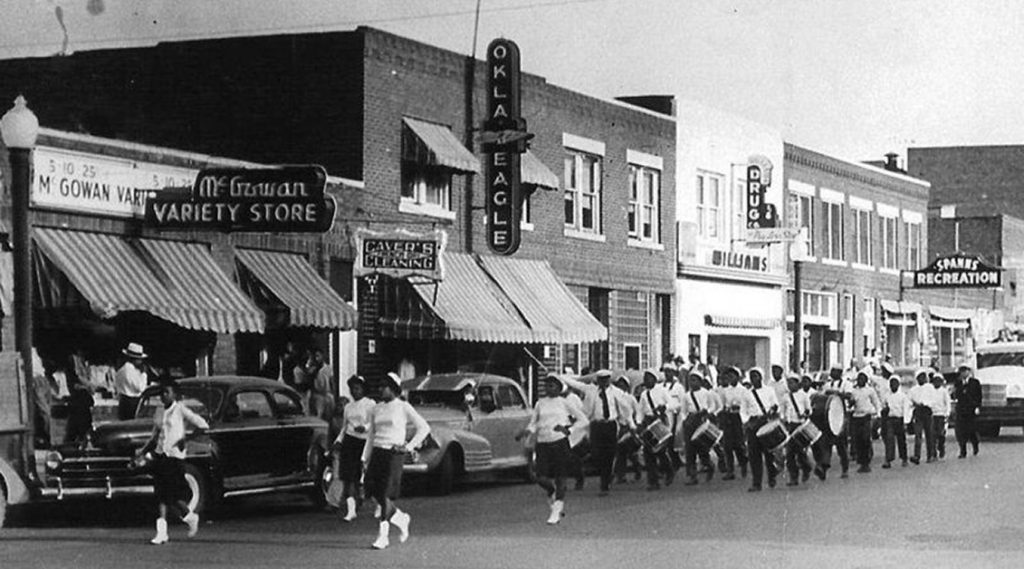 Long before the Black Beverley Hills were even imagined or Prince Georges County, Maryland contained the wealthiest black communities in the country, there was a thriving black community built by black people for black people.
Welcome to the Greenwood district of Tulsa, Oklahoma, affectionately known as "The Black Wall Street." There were hotels and houses, banks and barbershops, libraries and luxury stores, movie theaters and nightclubs. Greenwood was the place to be and thrive for African-Americans. That is until 1921.
An angry white mob attacked Black Wall Street, looting, burning, and bombing hundreds of homes and businesses because of a recanted accusation of assault. Historians estimate that up to 300 black residents were lynched or murdered in the massacre.
But not to be undone, the resilient and determined black residents of Greenwood were able to rally together and rebuild, drawing on their strong sense of community. The reemergence of Black Wall Street from the literal rumble and ash teaches important lessons on wealth creation.
1. Creating Wealth Requires Vision
In 1906, O.W. Gurley, a wealthy black landowner, purchased 40 acres of land in Tulsa, which he later named Greenwood. Greenwood, Oklahoma was promoted as a safe haven for African-Americans. Gurley saw an opportunity to build black businesses by loaning money to black residents to start businesses in Greenwood. These black businesses made African-Americans in Greenwood self-reliant. It was rumored that a dollar spent in Greenwood would change hands at least 19 times before it left the community. That's vision.
2. Wealth Creation Takes Resilience
Greenwood residents and business owners were resilient. Insurance companies and the city of Tulsa refused to pay millions in insurance claims.  But the black residents were insistent and challenged the city ordinance. The ordinance placed unnecessary requirements on new structures in an attempt to price black residents out of the Greenwood community. Subsequently, the Oklahoma Supreme Court found the ordinance unconstitutional. Black residents were reported to have stashed money in chimney stacks and bricks, providing resources to rebuild once the ordinance was struck down.
3. Wealth Creators Use Setbacks As Opportunities for Creativity
Many of the Greenwood residents were creative and resourceful. They pitched tents on the rumble and braved the winter following the massacre. Those who remained in Greenwood were able to fully rebuild the community by 1925 with help from the National Association for the Advancement of Colored People (NAACP), other black Oklahoma townships, and donations from black churches.
While the massacre of the Black Wall Street was tragic, we are empowered by the lessons learned from the vision, resilience, and creativity of the residents of Greenwood. The hope and strength of that strong black community lives on.
---
By Sakeenah Graham, Candidate for CFP® certification
Black Financial Blogger
,
Black Woman Finance Blogger
,
black woman financial advisor
,
Blackhistory
,
Blackwallstreet
,
BlackWealth
,
Greenwood
,
Millennial Money
,
MoneyLessons
,
Personal Finance
,
PrinceGeorgesCounty
,
WealthCreation