About Finance 'N Stilettos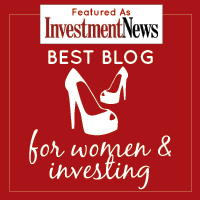 Let's face it, shoes are an essential component of our wardrobe, especially since more of us are rising to the top ranks professionally.
Our shoe collection ranges from the classic black patent leather pump to the brilliantly colored high heeled platform sandal. Do your investment portfolios have the same level of diversity as your shoe collection?
In my blog, Finance 'n Stilettos, we will address money matters for the well-heeled woman and have an open, honest dialog about the issues we face with our investments. I welcome you and the important women in your life to join the conversation at Finance 'n Stilettos and change the way you think about investment and finance.
Warmly,
Zaneilia Harris, President
Harris and Harris Wealth Management Group